why relax scenes?
At Relax Scenes, we are passionate about what we do. We go to great lengths to capture only natural video and audio with no distractions. We deliver beautiful and consistent ultra HD content with ambient HD sound to transport the viewer to a calm and relaxing place in nature.
We use the same CDNs (content delivery networks) as Netflix & YouTube to provide reliable, consistent streaming and unlimited bandwidth.
We will find a pricing option that works for your business.  We offer substantial discounts for  large multi-site enterprise solutions with  variable content delivery needs.
Give your Hospitality guests or Healthcare patients a whole new relaxation experience during their stay.
Enhance your waiting room  or office environment with the sights and sounds of Nature.
 Zen out. Relax. De-stress. Heal. Create ambiance. Let it all go and experience the therapeutic benefits of the great outdoors. 
Relax Scenes will work with your business to find a nature streaming solution that fits, so get in touch for a free quote. We would love to hear from you!

create a sense of corporate calm


as backdrops during conferences & meetings

at Information Centers to display local attractions

for outdoor education at schools & events

as ecotherapy in
hospitals

as ecotherapy in mental health facilities
bring nature to those in long-term care facilities

bring nature into retirement centers

destress patients in your dental or doctors office

as ecotherapy in therapy practices

create a sense of zen at
spas & retreats
set the mood in
yoga studios & gyms
to set the mood in meditation studios

as ambiance in restaurants & cafés

add tranquility to lobbies & waiting rooms
as a sleep aid for guests
in hotels
in shopping centers &
sales displays
request a free, no-obligations
site licensing quote.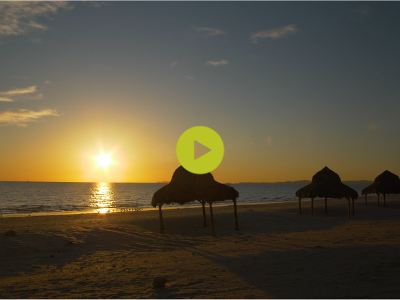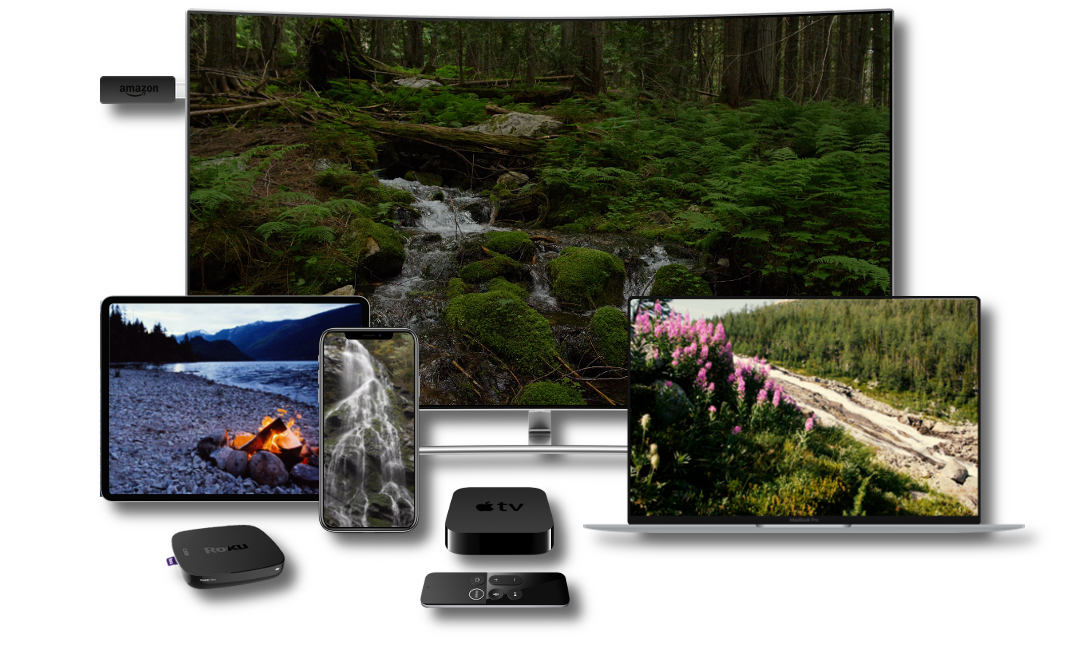 Frequently Asked Questions
Here are the answers to some of our most commonly asked site licensing questions. Not seeing your question? Try our full F.A.Q.'s section, or contact us!
Do you offer free trials for site license clients?
Yes. We can provide a free Relax Scenes trial account valid for up to 4 weeks upon request. However, this account will only allow two simultaneous connections to Relax Scenes at one time.
What is the max. number of devices we can have with a site license?
Technically there is no limit to the number of devices or sites that can be supported. Any limitation is based on the bandwidth of your business's internet connection and your networking equipment onsite. The rule of thumb is 5 Mbps per second for every device that would be streaming simultaneously.
Is Relax Scenes PCI Compliant?
Yes. Relax Scenes uses a PCI Compliant platform. This means that all transactions and payments through the Relax Scenes platform are fully secure and compliant.
Can site licenses be used for businesses with multiple locations?
Yes. Site licenses can be customized for businesses with any number of locations anywhere in the world. Contact us for a custom quote or more information. Please note amounts will be in U.S. Dollars.
Does Relax Scenes work anywhere in the world?
Yes. We use a global content delivery network called Akamai. Akamai has servers all over the world so that viewers can access Relax Scenes from anywhere in the world with no buffering time. Both Netflix and Youtube stream videos in precisely the same workflow that we do. 
Do you offer discounts for non-profit organizations?
Yes. Please email info@relaxscenes.com to request more information about discounts for your non-profit organization.